Take On The Best Ground-Based Self-Defense Skill In Our Brazilian Jiu-Jitsu Classes
Looking for a great workout? Hoping to learn self-defense skills for the real world or competition setting? We have the answer here at Florida Combat Academy of Cocoa, Rockledge, & Viera.
Our Brazilian Jiu-Jitsu program offers Gi and No Gi classes for men and women of all experience levels. You can enjoy hands-on instruction and an ego-free environment.
Just fill out the short form on your screen to learn more!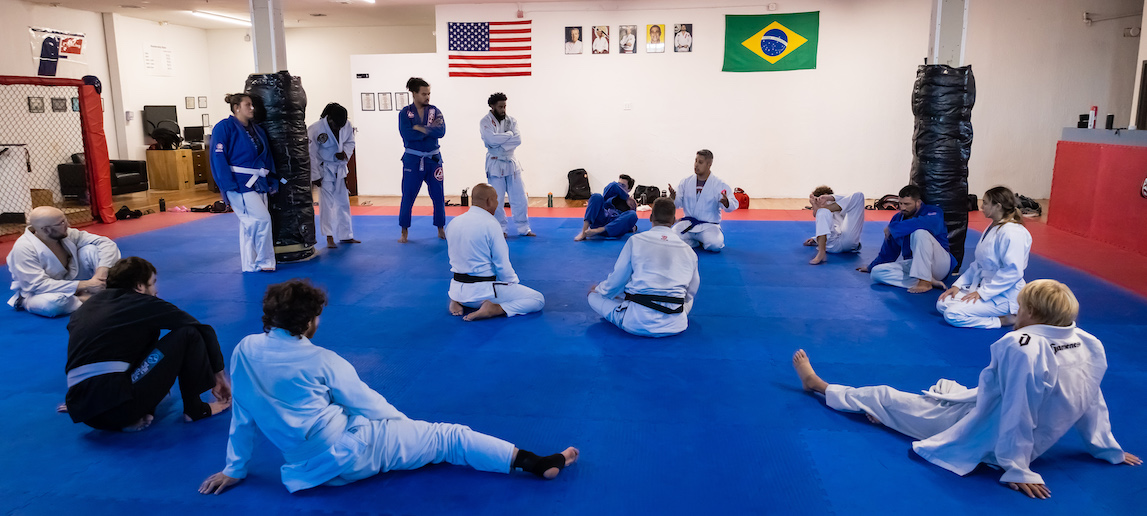 Why Is Brazilian Jiu-Jitsu Right For You?
This ground-based self-defense discipline teaches you how to overcome a larger, stronger opponent in any setting. With the help of professional coaching and a safe, supportive training facility, you can learn how to use an opponent's strength against them and generate leverage from any position.
Our Brazilian Jiu-Jitsu program at Florida Combat Academy is designed to help you the learn the fundamentals of each movement before building your skills up and improving your technique each and every day.
In no time, you can learn:
Incredible throws and takedowns
Seamless transitions
Powerful locks, chokes, and holds
Efficient submission strategies to help you come out on top
PLUS, You Can Get In Great Shape In No Time
Our BJJ classes are focused on helping you learn every element of sport-style Gi strategies and real-world No-Gi skills. But we're also committed to challenging your body and helping you see real results.
At Florida Combat Academy in Cocoa and Rockledge, you can take on total-body workouts every time you train with us and keep your mind motivated like never before.
We're helping men and women all across Cocoa, Rockledge, & Viera:
Burn fat and build lean muscle
Enjoy healthy, sustainable weight loss
Develop well-rounded athleticism
Face life with more confidence than ever before
Get More Out Of Every Workout With The Best Brazilian Jiu-Jitsu Classes In Cocoa, Rockledge, & Viera
If you're looking for a better way to build strength and learn incredible self-defense skills, come see us today at Florida Combat Academy of Cocoa and Rockledge. We're offering Gi and No-Gi Brazilian Jiu-Jitsu classes for people of all ages and experience levels.
Come see us today or fill out the short form on your screen to learn more!